Vietnam Immigration Program and Requirements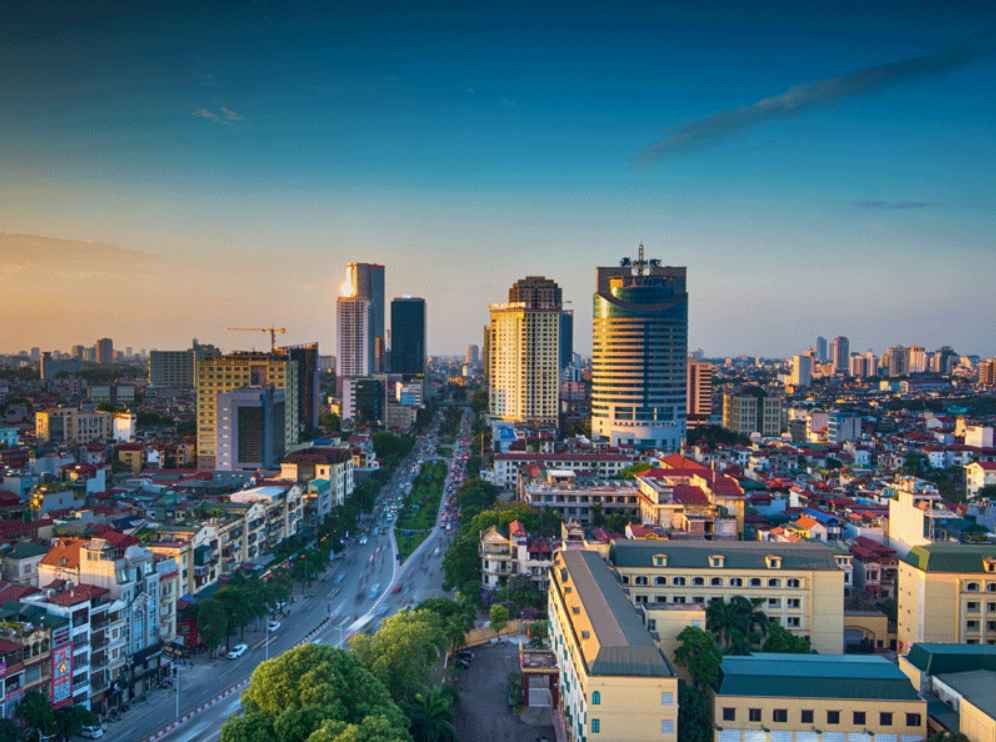 Immigration is a process through which individuals become permanent citizens of a new nation. The process of immigration has historically been of great social, economic, and cultural benefits to the country.
How immigrants benefit the host economy
Expansion of the labor market
Introduction of new skills, ideas, and customs
Increase the level of output
Shapes economic and social development
Stronger society
Makes the world more connected
Vietnam
The economic growth in Vietnam over the last 30 years has been steady. The socialist-oriented market economy of the Socialist Republic of Vietnam is the 45th-largest economy in the world measured by nominal gross domestic product and 33rd-largest in the world measured by purchasing power parity.
Currency: Vietnamese dong
Gross domestic product: 22,386.4 crores USD (2017) World Bank
GDP per capita: 2,343.12 USD (2017) World Bank
GDP growth rate: 6.8% annual change (2017) World Bank
GNI per capita: 6,450 PPP dollars (2017) World Bank
Internet users: 47.0% of the population (2016)
Gross national income: 61,661.84 crores PPP dollars (2017) World Bank
Two main requirements for expats working in Vietnam:
Labour Requirement: A Work Permit is issued by the labour department from the province employee will work and provided by MOLISA (Ministry of Labour, Invalids and Social Affairs).
Immigration Requirement: Visa or Temporary residence card is issued by the immigration department and provided by the Ministry of Public Security.
Entering & Working in Vietnam:
Multiple Entry Visa: Business visitors and International assignees will first enter Vietnam on DN or LD visa which is valid for 3 months. The dependents will be granted a TT entry visa which is valid for 3 months
Work Permit: Foreign nationals who intend to work and live in Vietnam (international assignees or ones who have been locally hired) are required to obtain a work permit.
Business Visa Extension: Foreign employees holding a work permit valid for less than 1 year and dependents will be eligible for business visa extension (3, 6 or 12 months depending on the length of the work permit).
Temporary Residence Card: Foreign employees holding a work permit valid for more than 1 year and up to 2 years and dependents will be eligible for a temporary residence card. The temporary residence card replaces the business visa.
Vietnam visa on arrival types are granted according to the length of stay, number of entries and visiting purpose.
* 1 month single entry visa
* 1 month multiple entry visa
* 3 months single entry visa
* 3 months multiple entry visa
* 6 months multiple entry visa
Visitors to Vietnam must obtain a visa from one of the Vietnamese diplomatic missions unless they come from one of the visa-exempt countries or countries eligible for electronic visas.
Holders of regular passports issued by the following 24 countries do not require visas for Vietnam.
Work Permits
The department of labour, invalids and society issues work permits in Vietnam.
Expats who wish to work in Vietnam must apply for a work permit. Resources are required to be of minimum 18 years. They must have the relevant educational qualification and experience as required for the job. They must provide medical records as deemed compulsory and should disclose criminal records, if any. They must also be sponsored by a company registered in Vietnam.
A work permit is not required if the worker's stay in Vietnam is less than three months. The standard work permits have a validity of 36 months.
Vietnam Visa Approval letter
The Vietnam visa approval letter is a pre-approved certificate required before entering the country. Obtain the letter at the Vietnam Embassy, or through a global employment agency such as ourselves to hasten the process. Normally, the Vietnam visa approval letter is sent to your registered email address within two working days after the visa application form is filled and the payment is made.
Requirements
Age: Minimum 18 years of age
Educational qualification
Clean medical record
Sponsoring entity must be a company registered in Vietnam
The following details are required
Full name – The same as in passport
Date of birth
Nationality
Passport number
Date of arrival
Type of Visa
On receipt of the Vietnam visa approval letter
Get visa approval letter via email (attached with entry-and-exit form)
Fill out the entry-and-exit form
Obtain 2 passport-sized photos 4x6cm
Fees in USD for stamping fee: $25 for single entry; $50 for multiple entry visa
This is a topic often debated in host countries. People leave their homes in search of a better life for themselves and their families back at home. This is an integral component of global development. Immigrants play a key role in global mobility. They further the host country's economic and technological growth. Rejeev Garg, our partner in Vietnam collaborates with us to ensure seamless deployment of resources. Connect with us to know more about how it can enhance your organisation and take you one step further in the path of global growth.
Disclaimer:
Above information is general information, it is advisable to go through the "Decree on labor code on Foreign workers in Vietnam" for more specific information.