German Employment Visa Requirements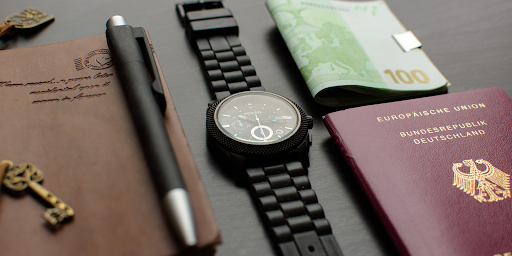 The reasons to relocate to Germany are many: Good jobs and salaries, a clean environment, low crime rates, lots of leisure-time and cultural attractions, good public transport. Expats love to work in Germany because of the professional visibility and stable career along with the strong economic and welfare system.
While one does not need any more convincing to move to Germany, what one needs is to understand the German employment visa requirements. Applying for a visa is similar to applying for your job. Put your best foot forward and be prepared with everything. There are four little steps that you can take care of before preparing to meet the consulate. Any consulate for that matter.
Meet the requirements:
There is no such thing as skipping documents. The embassy will not put your request on hold. You need to start preparations from scratch for the next appointment. Therefore, it is wise to keep track of everything that is required and document it in one place, preferably in the right order.
Watch out for the details:
It's not just the documents that the consulate looks out for, but the order and the presentation as well. Be it the background of the passport size picture, or the envelope; it is vital to read the fine print and watch out for the little details.
Keep both originals and two copies in hand:
The documents should be both original and authentic. Fake papers will not only show you the door, but could blacklist you from entering the country.
Be prepared with anything related:
One proof might suffice, but it is good to bring in as much paper-work as possible to avoid delay in the process. In the world of the consulate, there is no such thing as over-delivering.
Your travelling history is to be displayed:
Be proud of your travelling history. Ensure that all the stamps are in place and that all compliances were met.
Now that we have seen what to look out for, let's read about German Employment Visa Requirements. This visa provides qualified expats with an opportunity to settle down in Germany and work in their respective fields. It provides the holder with the chance to work in this country for upto two years, with a possibility of extending the visa. An EU blue card and other various kinds of residential permits are on the cards as well.
Application for a Germany Long-Stay-Visa is possible for:
Employment: If the candidate has an employment offer in Germany
Self-employment: If the candidate wishes to establish a business or work as a freelancer
Job-seeker: If the candidate wishes to look for a job, while staying in Germany
Au Pair: If the candidate wishes to learn about the local culture, heritage and language.
Citizens of the following countries can apply for their residence permit for work purposes after entering Germany without a visa.
EEA/EU member states the United States of America
Australia
Canada
Israel
Japan
New Zealand
Switzerland
The Republic of Korea
For the citizens of the 3rd world nations, a visa for work purposes is compulsory, before travelling to Germany. They are categorized into highly-qualified expats(researchers and teaching personnel) and intra-corporate transferees (managers and specialists).
Apart from this, there are other ground rules that need to be satisfied.
They must have a university degree or a non-academic vocational qualification
There must be a shortage of skilled workers in that profession in Germany
Concrete job offer is a must
The education must be recognized as equivalent to a degree in Germany
Required Documents for a Germany Employment Visa
In order to prove to the German embassy/consulate in your country of residence that you fulfill the conditions for an employment visa, you will need to submit several documents. These documents are the crucial part of your application for a German employment visa, alongside with the visa interview.
Make sure you collect all of these documents according to their given instructions.
2 fully completed application forms.
2 passport photographs
Valid national passport
Proof of residence. (Driver's license and/or utility bill in your name as proof of residence in the territory of the consulate where you plan to apply)
Health insurance. Compulsory certificate from German employer, valid from date of employment. If not already included in the compulsory health insurance, a separate travel insurance has to be presented for the time frame from arrival in Germany until the beginning of employment.
An employment contract / binding job offer with details of gross annual salary and a detailed description of the employment in Germany.
Approval by the Federal Employment Agency (If applicable).
Curriculum Vitae. Your updated CV, which indicates your academic qualifications and your job experience.
Proof of Qualification. Diplomas, Certificates, Mark-sheets etc., or anything similar that proves your qualifications.
Personal covering letter explaining the exact purpose and duration of stay.
Proof of a clean criminal record.
Proof of paid visa fee. The visa fee for a German long-stay visa is €75.
Declaration of Accuracy of Information.
Processing Time for Germany Work Visa
The processing time for a German long-stay work visa may take from one to three months from the application day. The processing time also depends on the number of applications the embassy is receiving at the time, as well as your situation.
Future Focus Infotech
Germany is a country of possibilities not only for Germans, but also for third-world country nationals as well. The land of invention and innovation is the fourth-largest economy in the world and home to world-known corporations and companies. As such, it offers the chance to many non-Germans to find a job and settle in the country.
It is a land of opportunities with many rules and processes in place. This is not a time for a trial-and-error-method way of applying for an employment visa in Germany. What you need is a professional with local partners and the expertise to expedite your application in the right way.
Bring in an expert to handle the legal work and concentrate on deploying your employees overseas in a smooth and error-less manner. Connect with us to find out more about how we can help you expand your horizons.